Mass Schedule during COVID
Masses at St. Ambrose are now cancelled to the public once again. 
Mass will still be Live Streamed on Wednesdays at 9:00am and on Sundays at 10:00am for the next while.
---
Confessions are by appointment.  You can email Fr. Henry or call the office for a time
---
Mass Wednesday June 16th
Next Mass Live Streamed:  Sunday June 20th at 1o:00am.  
Click
HERE
to go to my YouTube Channel to see past masses.
---
Amoris Laetitia
 Video Series
Over the course of ten monthly episodes, Pope Francis will discuss each chapter of Amoris Laetitia, paired with testimonies of different families who will share some aspects of their daily lives.
---
YEAR OF SAINT JOSEPH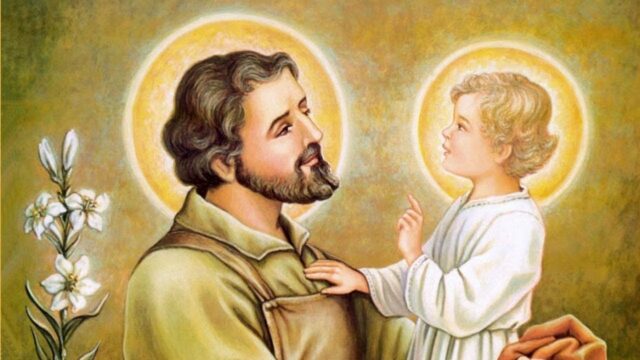 Pope Francis established a decree that this year is a Year of St. Joseph so that "every member of the faithful, following his example, may strengthen their life of faith daily in the complete fulfillment of God's will."  If you would like some prayers to honour Saint Joseph, click on the following link:    
www.halifaxyarmouth.org/Saint-Joseph
The Catholic Bishops have also developed a webpage with a variety of material to help renew a devotion to Saint Joseph. Of particular note are a series of reflective video that highlight the qualities of Saint Joseph as explored by Pope Francis in his apostolic letter, Patris corde. To view these videos click here.
---
BULLETIN
For our bulletin, click on the link above on the main bar.
---
If you want to donate online to St. Ambrose Parish, our preferred method is through email transfer using stambrosemail@gmail.com since there is no cost associated with this method.  Or click on the Canada Helps link below.

---

We welcome you to St. Ambrose Co-Cathedral

A place where believers are centered on the Eucharist and rooted in the Word of God.  Here we strive to live our Catholic faith in a community of charity and hospitality, extending a welcome to all.